If you're thinking of boosting your event ticket sales, then you would most definitely need an online selling page. Ticket24/7 helps you manage and sell event tickets safely, minus the hassle. But in order to start selling tickets, you will have to set up a Selling Page first.
Read the step-by-step guide to know how you can make the most of your Selling Page with us.
Step 1
The very first thing you will need to do is sign up as a seller.
Once you sign up as a seller, you'll have an instant Selling Page with your name and a unique URL. Pages function similarly to a mini-website, displaying all of your upcoming events and offering a convenient link for you to use on social media or in marketing materials, allowing your customers to buy tickets for any of your events instantly!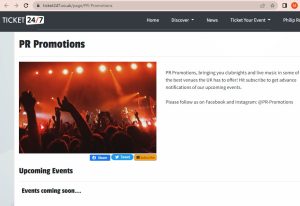 Step 2
Now let's take a look at how you can edit this Selling Page.
Log into your dashboard and select the page you wish to change from the drop-down menu. The Edit Page button is located in the upper right corner. By clicking on the default picture and uploading your own, you may replace it with your logo or any other image that represents your venue or brand. In the description area, you can also include information about your venue or the kind of events you host.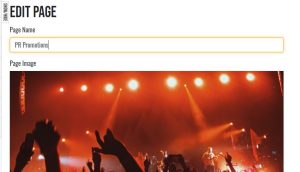 Keep in mind that the friendly URL option is crucial because it allows you to choose a memorable web address for your website that you can share with customers.

Step 3
At this stage, your Selling Page is done, but there are still a few things you need to remember after you've set up the page.
Customers who purchase a ticket to one of your events also have the option of subscribing to your page to get details on future events.
Once a customer subscribes to your page, the Event Announcement feature may then be used to decide when you want to contact all of your page followers about any new events you've added. This is a highly useful remarketing tool that will offer you an immediate sales increase. You can read all about it in our blog post Our New Announcement Feature and how to use it.
You can build many selling pages to separate or categorize the various sorts of events you offer, such as Comedy Nights, Club Nights, Live Music, and so on, or you can just continue with one page. We leave that to you.
Now that you know how to build a selling page, there's a lot more you can do with Ticket24/7 like create an Event Page to help you manage all your events on one single platform. Take a look at our blog post on How to Create an Event Page.