All-in-One Solution
Big Day Productions was dissatisfied with their current website, and wished to create a more responsive, dynamic website for the benefit of their clients. However, due to a lack of time and resources to administer and maintain their website, they contacted Ticket24/7 to assist them in creating a new and improved website.

With the help of existing resources and information, we first worked on creating a plan of action. Several zoom meetings were organised with the owner to discuss the requirements, and for us to better understand the venue in terms of the process. We built them a new website that would automatically list all of their events, thanks to a website interface with the Ticket24/7 platform.

In order to free up more of their time and lower their monthly costs, we also acquired the management of their domain, email, and website hosting. A user-friendly web design ensured that the webpage would attract more customers. We thoroughly studied the needs of businesses in order to provide services that met their expectations.

Ticket24/7 has helped the Big Day Productions' owners with more time to run the venue, spend less money on web hosting, and reduce the time spent adding events to multiple ticket platforms.
About Big Day Productions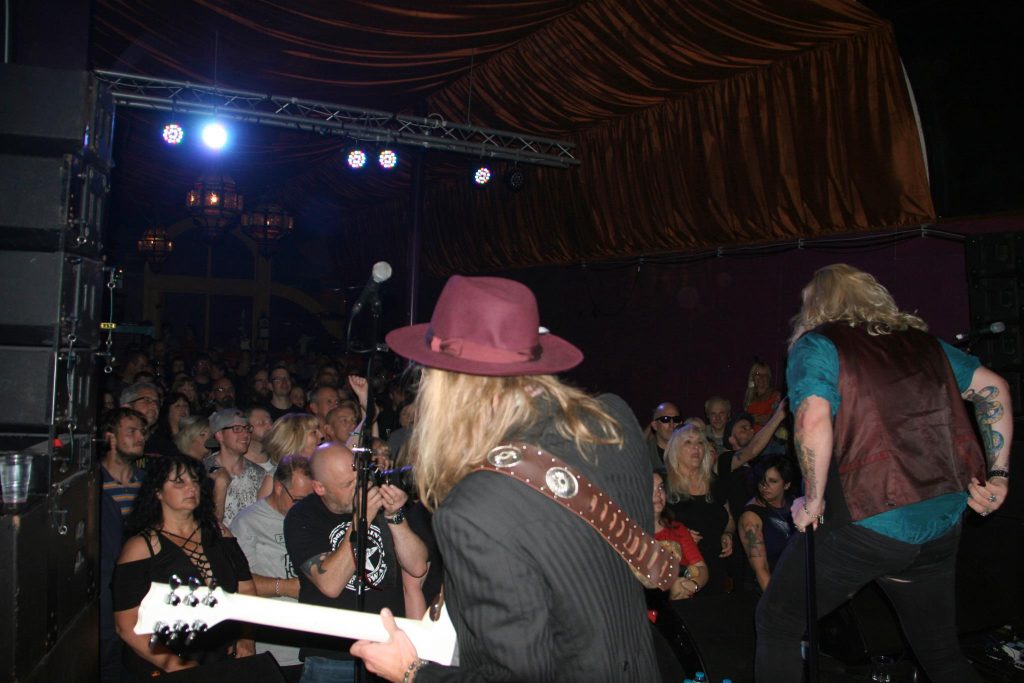 A unique experience
Big Day Productions is a unique performance and event company based in Swansea, South Wales, and the UK's home of live music, comedy, and entertainment. They are known for bringing the best rock music to South Wales, including bands like Wayward Sons, Eden's Curse, Eric Martin (Voice of Mr Big) and many more.

They regularly host live music shows, performances, and events across Swansea, giving their audience the opportunity to enjoy an arena like experience within the city.
A Two- in- One Solution
We not only created a responsive website, but also assisted them in hosting their domain. The brand-new website is user friendly, attractive, and customized to every last feature. Additionally, we now also help Big Day Productions manage their emails, which helps them save money on a regular basis.
Easy Purchases
We simplified the company's ticket selling process by cleverly incorporating the Ticket24/7 platform to make it simple for people to buy event tickets. No complicated check-outs required.
Hands On Support
We've built a long-term connection with the venue, providing everything from regular, hands-on support and assistance when it comes to using our services to updating, maintaining, and improving the user's online experience.
Secure Selling
One of the biggest issues that Big Day Productions faced was people being able to duplicate tickets for their events. We solved this issue by providing the venue with an admission software that confirms each ticket at the time of entrance.
Client testimonial coming soon
Want to find out more?
Please get in touch for a no obligation chat about your current ticket sales process and find out how we can help reduce costs and streamline your operations...