About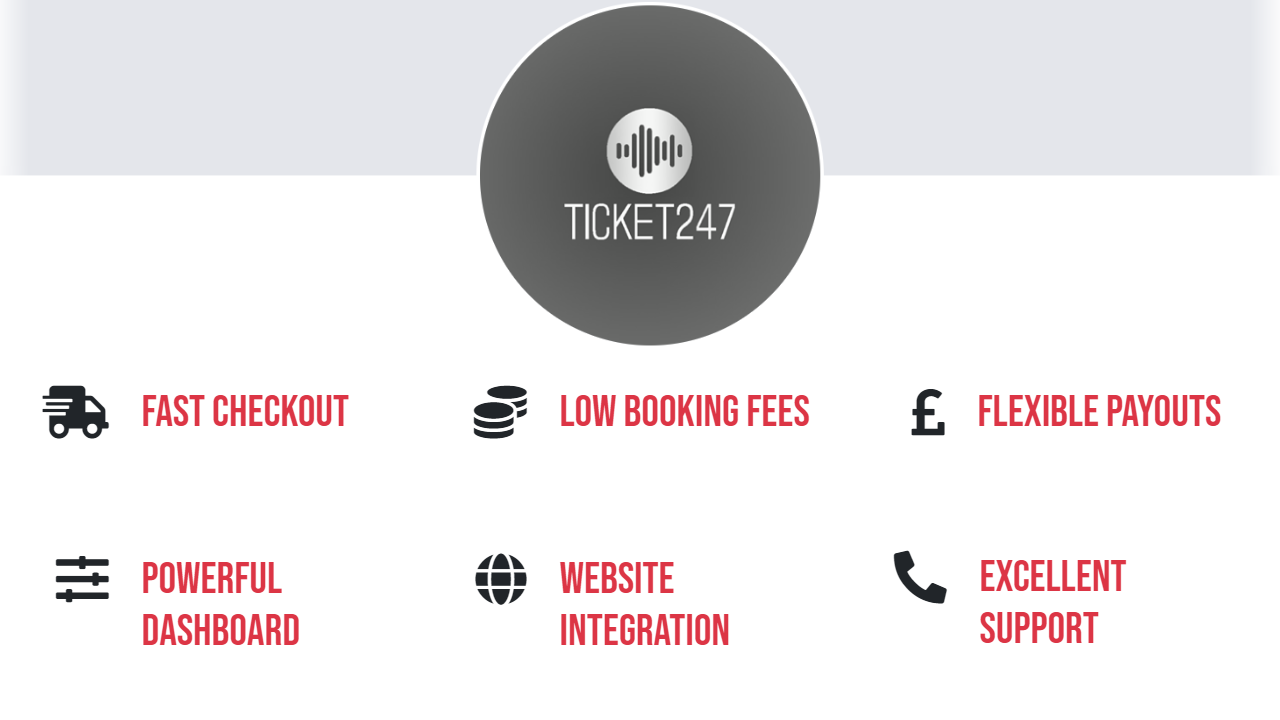 Ticket247 is a free online ticket sales platform for venues, businesses and event organisers to showcase their events. Frustrated with the complexity, rigidity, high booking fees and a general lack of customer service with existing systems, Ticket247 was brought about with an aim to provide a better service and general user experience for all. We care about every one of our customers, aim to build genuine relationships with sellers, and are willing to help in any way we can. We encourage feedback and want Ticket247 to be as flexible as possible and always meet each customer's individual needs. With an aim to continually improve the system, we want Ticket247 to grow and evolve into the best platform available.
The main features of the site are:
Ultra-fast checkout: Buy tickets in under 60 seconds
Powerful, intuitive seller dashboard
Kickback incentives for venues/promoters
Cheap booking fees for customers
Responsive customer service
Website integration
You can find more information about selling with us here.
Or please feel free to get in touch here if there is anything we can help with.
The Ticket247 Team