Bespoke Service
The owner of Cinema&Co was frustrated with their current ticket sales platform and was looking for a more personal touch. We held a number of face to face meetings to discuss the needs of the business and subsequently transformed their whole ticketing process and online presence. Included free of charge was a modern website, mobile admissions app, a much more user friendly ticketing platform, and help and guidance throughout the whole process.

We are quick to respond to feature requests and following feedback from the owner, we added new functionality to Ticket247 and the mobile app, to make purchasing food items possible through the site, along with the use of vouchers/discount codes.

By using Ticket247 and making use of our ongoing support, the owner was free to concentrate on the business needs, during what was a difficult time for all.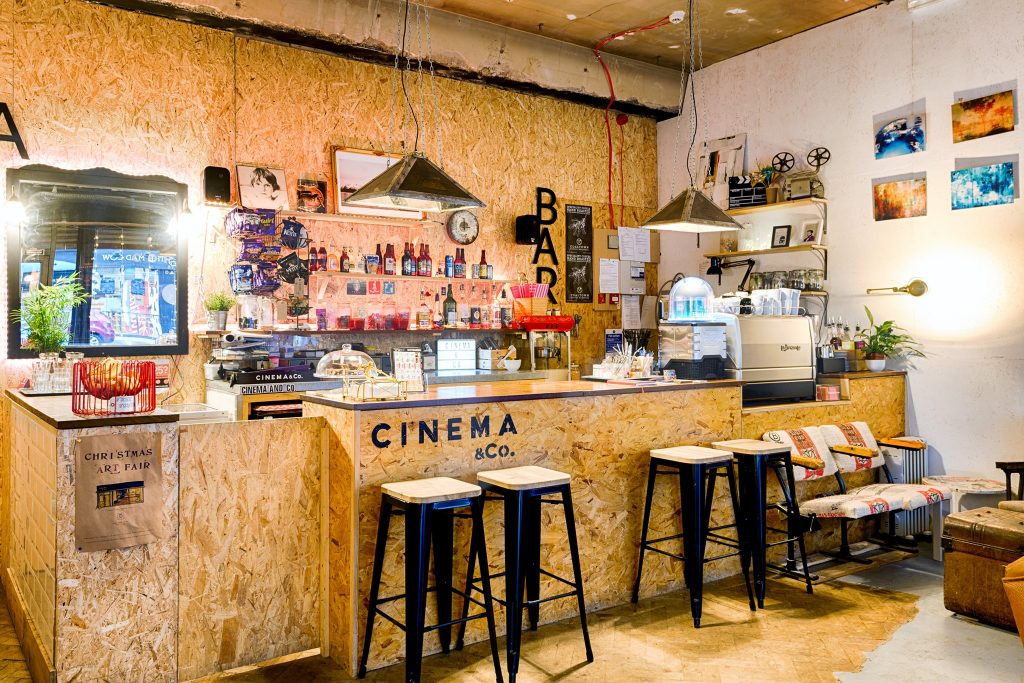 Proud to be an independent Cinema
A unique indie film house, live venue and gallery space based in the centre of Swansea.

Cinema & Co is about watching great films in good company. In our little high street space we have our very own 56 seater Cinema, a love for all things film, a unique gallery space, and a bar (selling snacks, wine and award winning beers). We are determined not to be an average cinema or business. Cinema & Co is a social space which encourages and showcases young, local filmmakers whilst also organising various creative outreach schemes from our art gallery hub. Give us a like and we'll let you know what's going on, and how you can be involved. Alternatively, get in touch to let us know what you think and what films you want us to show!
Free Website
We created a modern, fully responsive website, in line with Cinema&Co's existing branding and social media presence, with a "What's On" section linking to all their events on Ticket247.
Ticket247 Page
A Cinema&Co event page was created on Ticket247, showcasing all of the upcoming events at the cinema and allowing customers to subscribe to notifications.
Admissions App
Cinema&Co make use of the mobile admissions app, streamlining the ticket verification procedures on entrance. The app was tailored to meet the cinema's needs.
Ongoing Support
We provided support throughout the whole process and even created event artwork and added their upcoming screenings to Ticket247 during the busy Christmas period.
I found Ticket247 to be very intuitive and straightforward to use. The team are always quick to respond when I've had questions and have even made changes to the system to meet our specific needs. Overall the best ticketing site I have used and a superb service, really glad we made the switch.
Want to find out more?
Please get in touch for a no obligation chat about your current ticket sales process and find out how we can help reduce costs and streamline your operations...