Complete Solution
The owner of Hangar 18 Music Venue had been using a variety of ticket platforms in addition to a local music store to create maximum exposure for their events and tickets, but didn't have the time to manage and maintain their website.

After a couple of zoom meetings we decided on an action plan and created them a new website with all their events automatically listed via website integration to the Ticket247 platform. We also took over the running and management of their domain, email and website hosting to free up more of their time and reduce their monthly expenditure.

By using Ticket247 the owners of Hangar 18 Music Venue have more time to run the venue, spend less on web hosting and consume substantially less time adding events to multiple ticket platforms.
About Hangar 18 Music Venue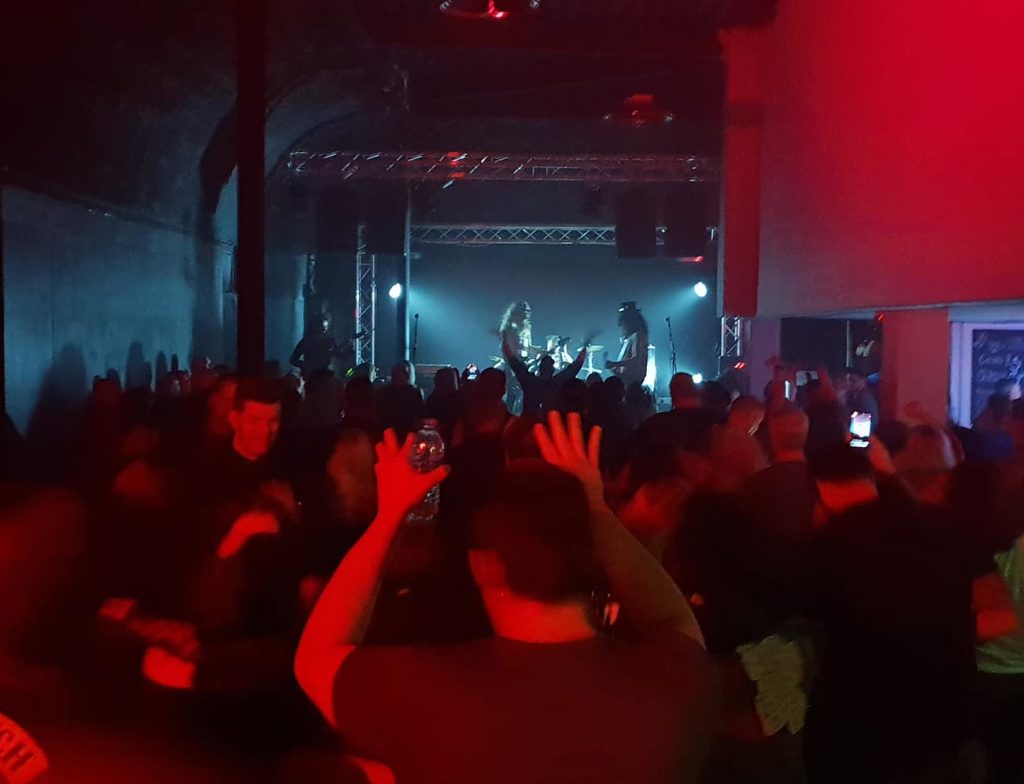 An arena like experience
Hangar 18 Music Venue is a very unique music venue located in Swansea, South Wales. The building, built from steel and glass offers an arena like experience at a smaller scale. It features a large stage, big sound system, extensive lighting and a recording studio above the main room.

The venue regularly hosts live music events, comedy shows, club nights and burlesque shows. Every Tuesday the venue runs an open mic night where artists can meet others, try out new ideas or play on a big stage for the first time.
Hosting
We now manage all hosting on behalf of Hangar 18 Music Venue, including their domain, email and website which has reduced their monthly expenditure on IT.
Website
Using their existing branding, we developed them a new website with all the information their customers would need. We integrated the Ticket247 platform to allow people to easily purchase tickets for events.
Ongoing Support
We have established an on-going relationship with the venue, from providing day-to-day support and help using our services, to updating and maintaining their website.
Secure Tickets
The venue had concerns with people being able to duplicate tickets for their events. We provided the venue with admission app that validates every ticket on entry.
We were using multiple ticket sites to advertise our events to try and maximise exposure as we didn't have a website.

Using Ticket247 we now have a single mobile app to scan all our tickets and they even created us a website so that we don't have to reply on social media for advertising our events
Want to find out more?
Please get in touch for a no obligation chat about your current ticket sales process and find out how we can help reduce costs and streamline your operations...